Our Business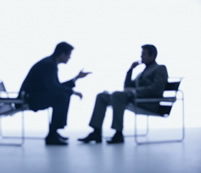 Year established: 1989
Founder manager: M. R. Akbarisana
Associates: 5 in different professions

The founder has accumulated over 45 years of experience in Iran's market and witnessed changing economic systems from free market to state controlled and later move to get back to private participation. On the course of transformation, the country passed through 9 years of war, global embargoes, and domestic repeated economic failures. The Iranian economy as well as business activists were severed from global developments for years and now eagerly look forward to fill the gap. All this have paved the ground for our firm to bridge the past to present and work as an interface between foreign and local interests.
Our firm has now over 27 years of consulting experience in all levels of industry and trade. We have helped many companies to stay ahead of the events and maintain growth.


Work Teams:

Legal
Startup
Strategic planning

Tax, customs,...
Our Clients
In times, we helped many clients for what they needed. Among them we can name some, such as:
Vodafone UK
PII Canada
Razavi Holy Shrine Investment Company
Turbine Maintenance Kish
PII Gulf
Farsi Food Factory
Honey Food Packaging and Distribution Company
Ala Catering Company
Dorna Aviation Industries
Gourmet Trade Luxembourg
Iran Jirde Construction Company
Ceramin Ceramics Supply UK
Marvast Commercial & Investment Group
Petrochemical Downstream Industries Investment Co.
Scores of small ventures and new market entry projects
The firm enjoys flexible organization with changing number of staff. We have freelance specialists working with us whenever required.